Conference
NODE20 will broadcast a full week of lectures, panel discussions, performances, and playful interventions — all via our EBS-inspired Emergency Broadcast Studio. The custom-built augmented reality setup at Frankfurt's Künstlerhaus Mousonturm will bring together speakers and audience members online and on-site.
Join us in the Emergency Broadcast Studio via the NODE Festival Hub!
Ask your questions or connect with the speakers and other festival-goers.
For a quick taste, check out the conference videos of the previous days: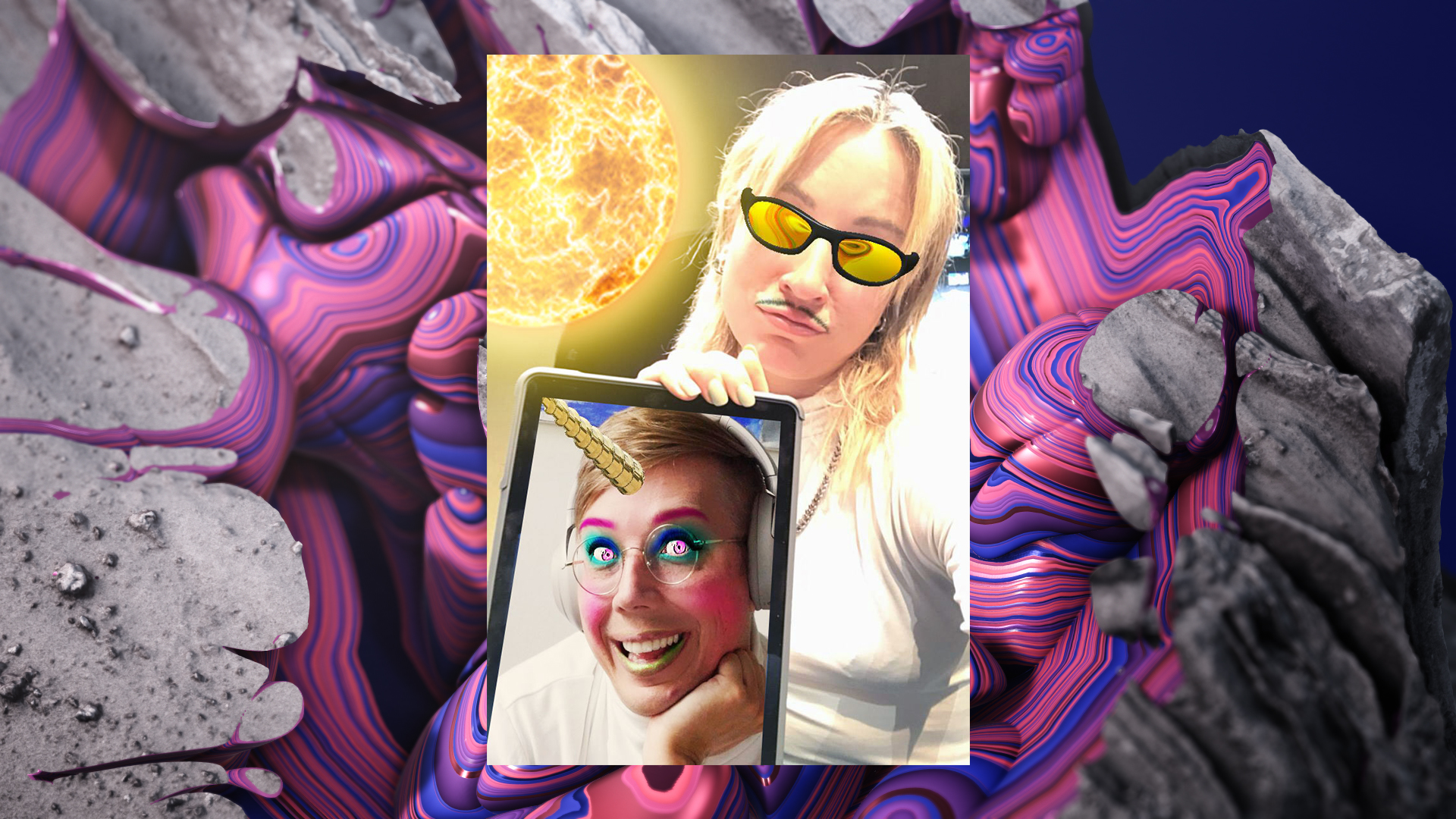 Great days start here!
The one-week program will hosted by the dynamic duo of Janne Nora Kummer and Famous New Media Artist Jeremy Bailey.
Think of them as suspiciously friendly guides to your post-pandemic experience of NODE. Infotainment has never felt so… Second Nature?
Emergency Broadcast Studio Creators
Concept: Studio Brüll
Technical Planning: Christian Hergarten & Timo Bittner & David Brüll
Production: Satis & Fy (Tim Schrader, Giulia Faster, Moritz Kievel, Jan Vogel, Alex Straube, Torge Best)
Tracking: Stage Precision (Axel Lambrecht + Crew) and Stype
Augmented Reality: Johannes Lemke with Björn Schwarzer & vvvv
Graphic Design: Maria Fröhlich & Susanne Duswald
Sounds: Kling Klang Klong
Key Visual: Michael Burk & Ann-Katrin Krenz
Stage & Interior: KeinStil (Theo Voss & Philip Beisheim)
Camera: Hannes Weiss, Satis & Fy
Light, Sound, Stage: Mousonturm Crew
Network: Julius Lebert
Streaming: Johannes Scherg
Call Management / Speaker Management: Doreen Keck, Wieland Hilker, Stefan Kraus, Johannes Scherg